2nd time around - caring enough for success!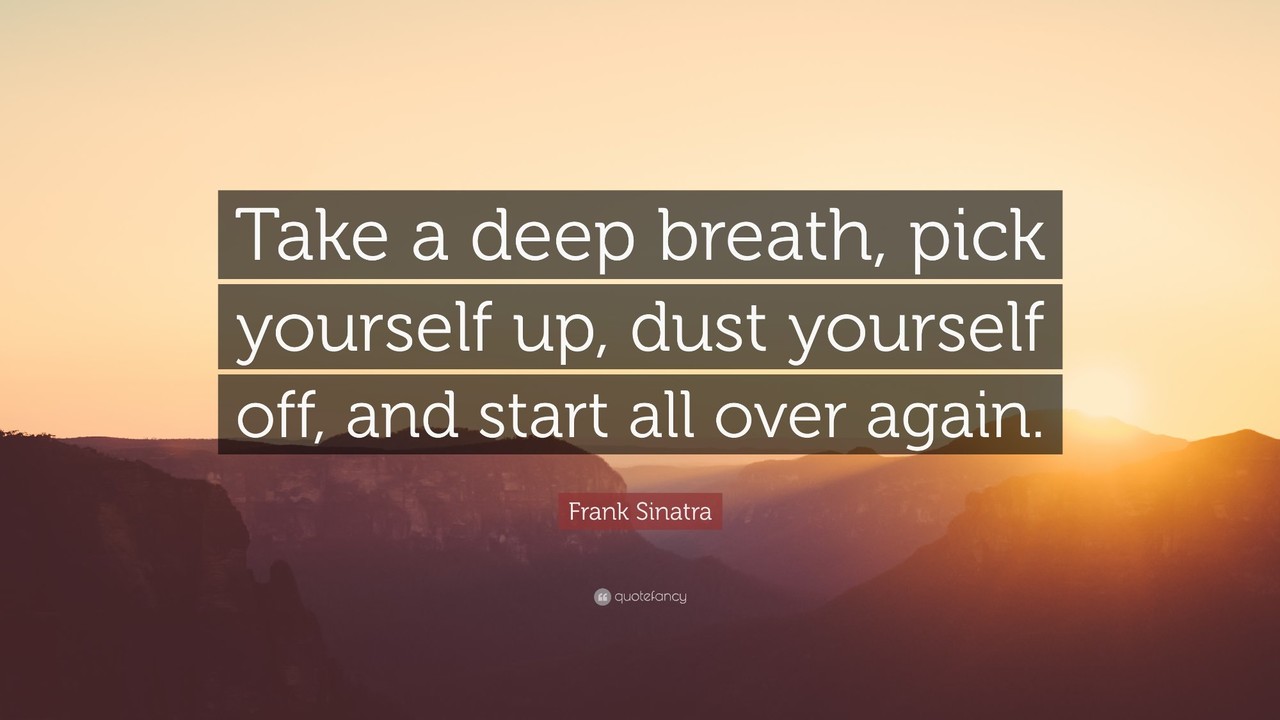 One week later, the consultant having started, advised the line manager she wanted to leave due to another contract offer. Now I know some of you would question the loyalty of the consultant, however I believe these things happen for a reason and in the end all will work out for the better.
Nevertheless, I and my client were so disappointed and at that moment felt very let down. My client, you may recall the personable, chatty and humorous one, called me with the news; we whined, we moaned and then within a few seconds refocused and said to ourselves, "how do we solve this"?
It would have been so easy to live in the misery, to complain and to blame and goodness knows there are many out there who love to hear a good whine. I always remind myself: Misery Loves Company!
But at the end of the day, where does it get you to live in the problem? it doesn't pay the bills and it certainly doesn't solve your clients problem, which "bottom-line" is what we're here to do. And so, within seconds she and I agreed to solve this. My client and I like to think, a friend was so busy handling her core responsibilities that it was down to me to step up and do my job; find a replacement & mobilize within 10-days with the very specific and quite rare skills required.
drop everything: A Sense of Urgency
We were in the middle of a search for a number of other requirements, but when something like this happens, you simply have to drop whatever you're doing and come through for her.
I recall long ago, I was listening to the world-class self-development coach, Anthony Robbins who said "the difference between success and failure, is a sense of urgency". And this was urgent and a priority. As I said before, loyalty is everything and I couldn't let her down.
It was Monday, late morning and I knew I had to be in London on the proceeding Wednesday and so I immediately had to commit myself to something that I could deliver in order to reassure my client. I said, "let's meet Wednesday and I'll send you at least 5-6 options before we meet, so you can review". I knew I had now but a few hours to find these uniquely skilled people, imminently available and capable of interviewing on the Thursday. I set off on my quest.....
more haste, less speed
Project based (contract) resourcing is about speed, thoroughness and fitting skills (the square peg) into the Job Order (the square hole). It's very different to permanent recruitment, no easier and no harder, just different. It's less complicated than locating staff with salary, benefits, career path and "touchy feely" cultural demands, but sometimes it is tougher as the exact requirements demanded for a "ready to start & fix the problem" Job Order are needed and usually quickly.
a ball of energy
It was clear to achieve the 5-6 options by Wednesday, I'll be needing all the energy i could muster. i grabbed some lemons, ginger and put the coffee on. I was ready and off we set, searching the database, scouring the job boards and calling everyone I/we could think of. I knew I wasn't the only one and so speed was essential in speaking to every possibility, before any one else could. My fingers became numb as i punched the keyboard and phone.
I found potentials, but the requirements were so technically specific, few were perfect. Then I recalled a great lady, who when previously we spoke was so motivated to join the company, but on a permanent basis. My gut feeling was that she (aka Miss Passionate) would be such an asset that whilst she may not be the strongest technically, her sheer passion to join might put her as one of the top consultants for the role. I called her and explained the technical demands and explained it was contract work. She was interested and immediately entered my top 5-6. The search continued and by the end of the 1st day, I was up to 4 semi-qualified consultant options. I called my client, walked her through my recommendations and promptly sent the CVs for review. She texted me that night and confirmed 2 out of 4 were interesting. Thankfully Miss Passionate was in the top 2!
I continued in my relentless fashion, not stopping until i reached the 6 options. The next day we met, agreed interviews and continued the search, in case someone else appeared.
The interviews took place with just two of the consultants as the third went AWOL! Miss Passionate came through the 1st round and the interviewers really tested her, asking several questions not related to the job spec. Miss Passionate was disappointed and thought there was no way forward. I called the client for feedback and was shocked to hear they loved her! Miss Passionate was set but shocked she was through for a second and final interview on Friday. I was nervous as it was she, Miss Passionate and no one else on the finishing strait. I had to keep searching for other options, but there was no one good enough.
Friday came and Miss Passionate was so motivated, so hungry and they loved her but upon further probing found her wanting in some of the financial areas. They were undecided and at the last minute had been sent another CV from another agent. They would interview and decide on one or other or none, later that day, Friday. I spoke with Miss Passionate and updated her. She said she'd take a course in whatever business area was lacking, but understood she had to wait for the decision.
5pm was the other interview and it was now 6pm, but nothing had been heard. Miss Passionate called me resigned she may not have "won" nor hear anymore until the Monday. I called my client and she told me to "shutup" as she was out of breath running for the train and unable to speak, so i did!
I waited with baited breath, but there was no call and it was now 7pm Friday and slowly Miss Passionate became more and more resigned to her status, despite downloading numerous books and starting to study her knowledge shortfall. Finally the call came at 7:15pm - the other interview had been a complete disappointment and Miss Passionate had got the job. i was so happy for her and called her immediately....
She answered in a subdued fashion and I in my somewhat loud-way shouted "Congratulations, it's yours!" she was over the moon, so happy and told me i'd made her weekend.....we agreed to celebrate later in the week!
At the end of the day, we could be seen to have stood still overall, however I look back and see perhaps we're stronger now than we were a few days ago. A new person with great skills, a willingness to learn more and an incredible passion for the business and project.
lessons learned
Self-awareness is everything in life and business. Knowing what you know and can do versus knowing what you don't and can't. You see, I look back on that initial placement as an error on my part. It happened so quickly and clearly the initial consultant was incorrect. Knowledge and skills without attitude is pointless. The signs were there; asking about working from home, concerned over the ability to leave early all were the signs of someone with their eye on other priorities. When I followed through, instead of a 'phone call back, I was texted rather than called - again a sign of someone keeping a distance with their focus elsewhere.
The most valuable lesson was a reminder to judge people by their behavior. A focus on getting home was clear, had I read the signs and therefore should have seen it coming.
Thankfully, today we have a new highly motivated, team player, hungry to learn and passionate to impress and get the job done. Things turn out well in the end.
Love the journey, become an expert and put in the time........Andrew