Caring enough for success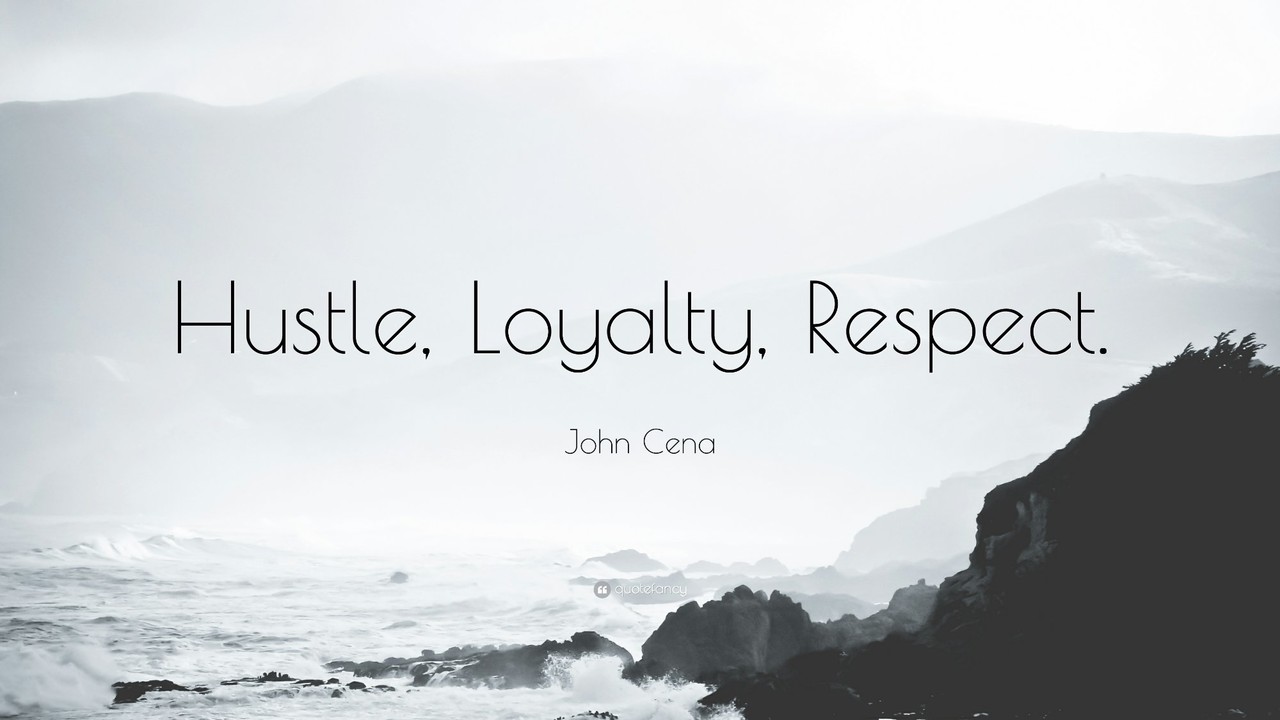 I decided to finish-up the week with a drink together with a new colleague. It was a pleasure to chat, albeit briefly and to hear what it was that motivated him over his five-year period in IT recruitment. Many recruiters, without thinking tend to talk about their financial motivation and vision of global domination haha. However, last night and this week it has been a big reminder that for me it's all about the journey and to excel in anything you must first and foremost love the highs and appreciate the lows.
To excel in the professional excellence marathon takes so many elements but one thing is for sure, it's incredible hard work and long hours. Unless you love the journey, it's a matter of time before you give up.
ever loyal to those who put their faith in you
I was so grateful this last few days to be given a chance to prove myself to a wonderful lady and new client. I came through for her and the success reminded me of some of what it takes to win in life and of course recruitment:
But before I explain further, allow me to share what happened…..
It was several months ago, I came across a strong Finance IT Manager. She was personable, chatty and with a great sense of humor. I took references as I believed I had a number of job opportunities that would suit. The references glowed! Tenacious, passionate and an uncompromising approach to a first class IT Solution. I knew I had to find something for her and fast. I tried and I tried but the ideal opportunity did not come along and in the-end she joined one of the "coolest" entertainment brands in the world as their head of Finance Business Processes (SAP). She joined and I hoped one day I might be able to assist her.
And then a few days ago, while I was away in LA during the holidays she reached out to me to see if I could help replace one of her team, who had left suddenly in the Procure to Pay process area. I knew at that moment she had taken a risk and taken a chance on me.
Now while it was the chance to do business with one of the world's leading companies it was not that, that motivated me. Instead I knew I could not let her down. She was "in a hole", having been let down by another and I knew, come what may I had to come through for her. I had a simple upbringing and at the core of my being sits loyalty. When the ship is going down, I stay!
It was December 23 and vacation time for most. However it mattered not and each day I persevered in trying to find the right people. I think it was New Year's Eve and she came back to me on the CVs I had presented and asked to interview two. My candidates were spread around the globe, being on their holidays, but we arranged the meetings within a couple of days of everyone's return to work. I was uncomfortable as there were only two from me to interview and typically I find I need three people per role, to fill a role each and every time.
But then, disaster and the two from me and one from another agent all failed their interviews! That doesn't usually happen to me, however the distance between myself and my client had made a face to face meeting impossible, so that I could understand the requirements perfectly.
It was what it was and I needed someone to start on the Monday and it was Friday pm. I couldn't let her down and so I made my way to the office early Saturday and began the search over again. I searched, screened and called many, reaching a few. I scoured my LinkedIn and found a couple, both of which were perfect, however they were unreachable nor did I know if they were available to start immediately. I proceeded through Sunday and arranged two more interviews for the Monday and if either was good enough, they could start immediately.
But, oh no, it happened again and neither were sufficiently qualified during the interview and again we were back to square one.
We had reached a point whereby all the other agents had given up and I was on my own demanding very specific details from the market, with an immediate start and no flexibility on the budget. As they say, when the going gets tough, the tough get going and besides above all else, when someone puts their faith in you, you just can't let them down, come what may.
I started again on the Monday, knowing after so many failures what exactly I needed in finite detail. I refused to stop until I found the person.
And then at 3:12pm I found a telephone number for one of my perfectly qualified LinkedIn contacts and it looked like she was available immediately. I called, she answered and asked her availability? She said "now!" I asked her rate and it was right on our budget! I told her about the opportunity and the customer and she liked the sound of it. I sent her one of my LinkedIn article Job Descriptions and she confirmed she was "up for it". Immediately I texted my client, who loved the sound of her, but told me they'd been recommended internally to another candidate! I knew at that point the pressure was really on and this was my last shot.
However, I knew this new candidate was perfect and couldn't believe there to be anyone more ideal and so I pushed for an interview. We agreed the next day at 0930 – it went well, very well, so well in fact that the next day, she caught the train into London and started work. My wonderful client called me to say we'd done it and to say thank you. Of course, no thanks were necessary. There's nothing like the moment you know you've found the right person and the delight it will bring the hiring manager. Bringing great people together is the journey.
It had been a rollercoaster and an important reminder of what it takes in recruitment to not only deliver, but to grow a business:
Obsessive Compulsive Disorder (OCD)
Even though to some OCD is a serious mental illness, I believe good can come from some of the symptoms and can be used to our advantage. Steve Jobs, Leo DiCaprio, David Beckham – they all have/had it. Extreme perseverance and perfectionism.
attention to detailed perfectionism
In the placement of great IT resources, speed is everything, however not to the detriment of quality. For me, it starts with finding the perfect candidate, as defined by the client. I believe the value is in finding the "needle in a haystack" and if not, why do clients need me?
OCD people have a keen eye for detail in recruitment and some experts agree that this trait is the result of anxiety, which makes them acutely aware of their job order complexities that make the difference. For instance, if you're obsessed with technology, processes and the softer skills, you'll immediately spot any sign of imperfection. For point expertise contractors this is essential.
you have to care & i mean really care
I've been around long enough to know, no matter what you do or aspire to be, building real relationships with real and genuine people has the greatest impact on your business.
I think long-term, never short-term. Do the right thing by people. Remain loyal and really care for your customers, be they candidates or clients. Find out what they want and do what it takes to give it to them.
relentless
Just over 27yrs ago there was an unassuming lady who dreamt of writing. She wanted to write a children's book. For the proceeding seven years she divorced messily, moved home and was almost homeless while she wrote and wrote and sought a publisher. She never wrote to fulfill a financial goal, but instead she just loved the journey, the experience and to this day she continues to write. The only difference today is she is the world's 1st Author Billionaire and is best known to us care of harry potter.
Resourcing for projects relies upon a steadfast approach to world-class skills to deliver a world-class technology solution that improves efficiency or productivity. When you accept a Job Order from a client, there is always always someone out there with the skills and attitude to undertake the role and as a recruiter you don't stop until you fill it. If you don't or you give up, then you can't be trusted!
Business is built on trust.
It's amazing how just one week can remind us of so many of life's lessons.
A big, big thank you to that lady who I met those months back
Andrew Sparrow