ERP3-A New Found Energy (Industry 4.0)
Let's reminisce for a moment. The 1st Industrial Revolution was back in the Victorian times, moving from farms to factories in the early 19th Century. The 2nd, in the late 19th Century began with steel production and gradual movement across various sectors to mass production. More recently, the 3rd refers to the transition to digital / computer based technologies, from the 1950s.
Now the 4th, brings us to three main enhancements across the Internet of Things, Business Intelligence built on BigData, Predictive Analytics and thus AI/ML, and the evolving Infrastructure to support this new age.
At the heart of Industry 4.0 will be Smart Theaters, from Factories to Cities. These will take on board information and communication technology for an evolution in the supply chain, production line and utilities respectively that bring a much higher level of both automation and digitization. It means machines and equipment using self-optimization, self-configuration and even artificial intelligence to complete complex tasks in order to deliver vastly superior cost efficiencies and better quality goods or services.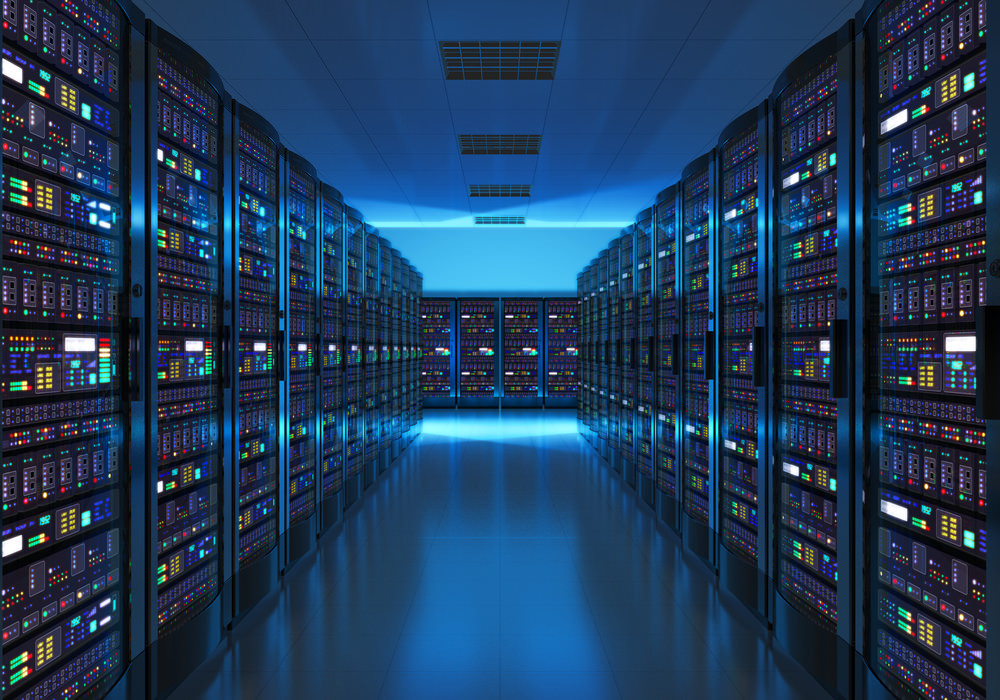 4.0 advantages
There are numerous benefits to the current wave of innovation. For one, machines are becoming more intelligent. Connected industrial technology makes it easier to not only gain more data (and greater visibility into that data), but also use that data in more meaningful ways. Predictive analysis, for example, allows you to take preemptive action on scenarios before they occur, leading to more informed decision-making and less downtime.
Furthermore, connected industrial technology allows for more flexibility thanks to remote monitoring and diagnostic capabilities.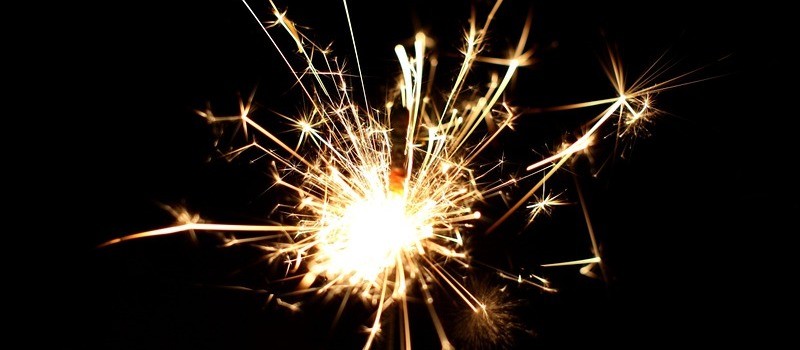 energizing ERP/ERP2
With so much moving so fast, from assembly lines to innovation to rapid increases in operating efficiencies, industry is looking to advance by embracing new technologies from IoT to huge data intelligence and on into ML & AI. However underpinning it all sits good lot ERP/SAP that promises the next big thing in 4.0
The new smart factory is capable of shorter and more complex product runs, resulting in quicker and blended deliveries, better change forecasting, supply chain management, and product traceability.
ERP has been helping businesses achieve all of this for many years, often through a two dimensional single business process. Imagine the efficiencies that a business could achieve with seamless integration through one single system across planning, BI, the extended and more predictive supply chain.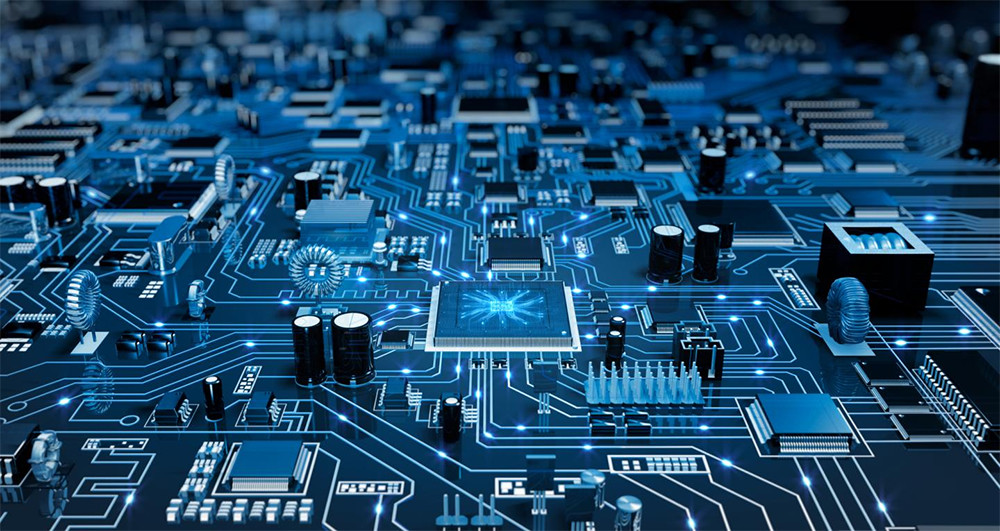 industrial internet
In its 'Industrial Internet Insights Report', GE said it expected the industrialized internet (ie) to help multiple industries including aviation, oil and gas, transportation, power generation and distribution, manufacturing, healthcare, and mining.
IE starts at the bottom with big data / BI, to which you add the IoT (equipment, products, factories, supply chains etc), then throw in the technological expertize surrounding analytics, and finish it off with the context of the industries where equipment or the patients are at the heart of the business. That there is the industrial internet / Industry 4.0 / erp3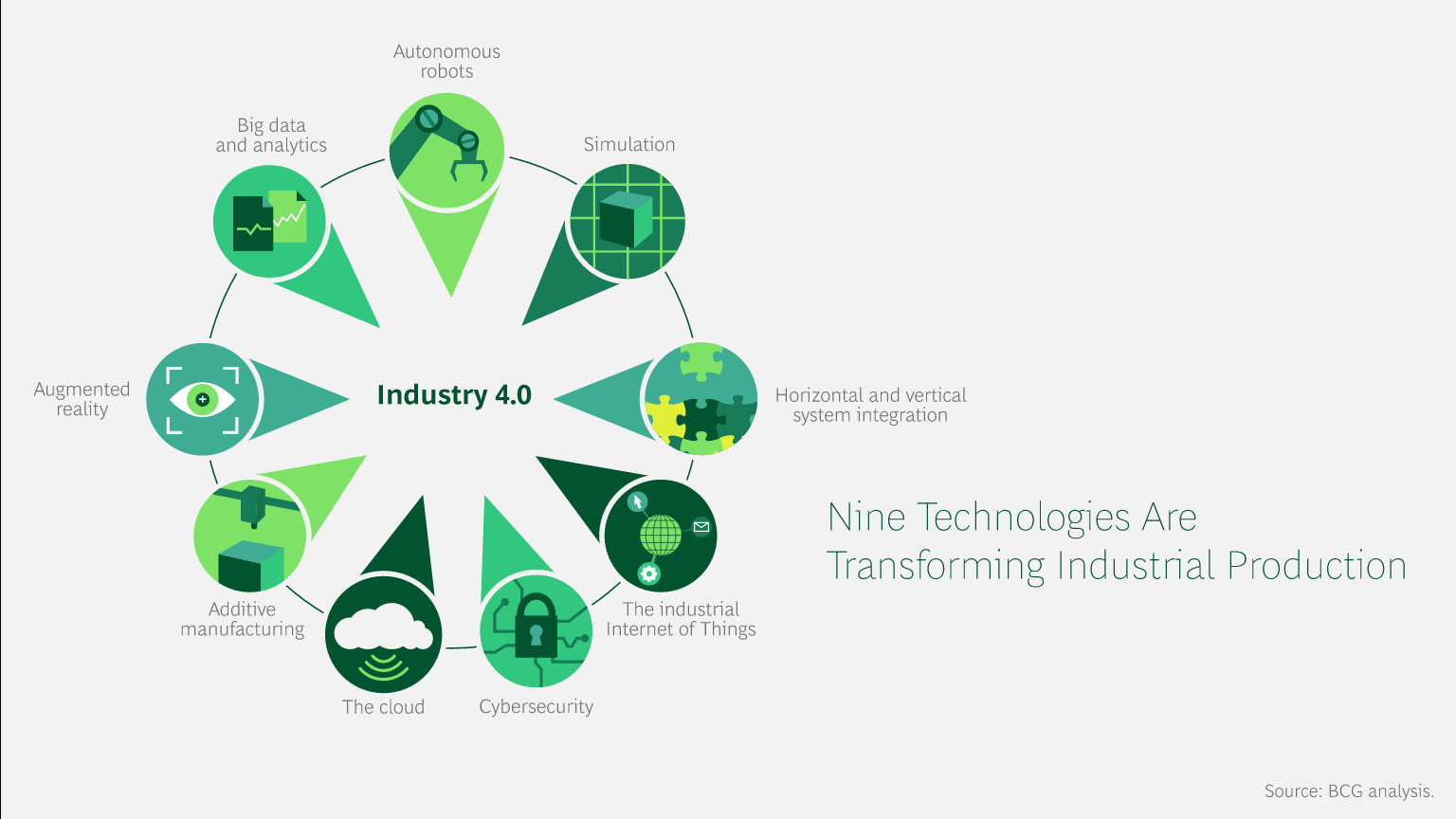 nine technologies transforming industrial production
According to Boston Consulting Group (BCG), nine technologies form the building blocks of Industry 4.0:
BIG DATA & ANALYTICS: From an Industry 4.0 context, the collection and comprehensive evaluation of data from many different sources will become standard to support real-time decision making.
AI ROBOTS: Robots will eventually interact with one another and work safely side by side with humans and learn from them. These robots will cost less and have a greater range of capabilities than those used in manufacturing today.
SIMULATION: Simulations will be used more extensively in plant operations to leverage real-time data and mirror the physical world in a virtual model, which can include machines, products, and humans. This will allow operators to test and optimize the machine settings for the next product in line in the virtual world before the physical changeover, thereby driving down machine setup times and increasing quality.
HORIZONTAL & VERTICAL SYSTEM INTEGRATION: With Industry 4.0, companies, departments, functions, and capabilities will become much more cohesive, as cross-company, universal data-integration networks evolve and enable truly automated value chains.
THE INDUSTRIAL INTERNET OF THINGS: Industry 4.0 means that more devices—sometimes including unfinished products—will be enriched with embedded computing. This will allow field devices to communicate and interact both with one another and with more centralized controllers, as necessary. It will also decentralize analytics and decision making, enabling real-time responses.
CYBERSECURITY: With the increased connectivity and use of standard communications protocols that come with Industry 4.0, the need to protect critical industrial systems and manufacturing lines from cybersecurity threats increases dramatically. As a result, secure, reliable communications as well as sophisticated identity and access management of machines and users are essential.
THE CLOUD: More production-related undertakings will require increased data sharing across sites and company boundaries. At the same time, the performance of cloud technologies will improve, achieving reaction times of just several milliseconds. As a result, machine data and functionality will increasingly be deployed to the cloud, enabling more data-driven services for production systems.
ADDITIVE MANUFACTURING: Companies have just begun to adopt additive manufacturing such as 3D Printing, which they use mostly to prototype and produce individual components. With Industry 4.0, these additive-manufacturing methods will be widely used to produce small batches of customized products that offer construction advantages, such as complex, lightweight designs.
AUGMENTED REALITY: Augmented-reality-based systems support a variety of services, such as selecting parts in a warehouse and sending repair instructions over mobile devices. These systems are currently in their infancy, but in the future, companies will make much broader use of augmented reality to provide workers with real-time information to improve decision making and work procedures.
- care of BCG
it's worth trillions
Anything attached to the IoT or increased automation is worth vast sums and 4.0 is no different. Estimates recently conclude global revenue increase of over $14 trillion and in the UK alone another $530 billion.
Be ready to embrace the 4.0 Revolution - do you have the skills?