ERP3 skills demand!
Today, we are entering the 4th, i4.0 - the rise of the new digital / autonomous industrial technologies.
How will this next industrial revolution play out? Will it create or destroy jobs? And what types of skills will be required? The answers to these questions are critical to entrepreneurs and leaders as they look to take advantage of the i4.0 opportunities.
Various studies have been undertaken over the last couple of years to understand the people impact. As the technologies gain traction, productivity increases upwards of 20% and more capital intensive, the labor cost advantages of the offshore location will reduce! As a result, bringing jobs back home.
New technologies enable a more agile, customized range of products in demand at a local/domestic level and therefore best produced at a more agile, manageable and "micro" factory center. Sounds like good news for the "emerged" and modern economies.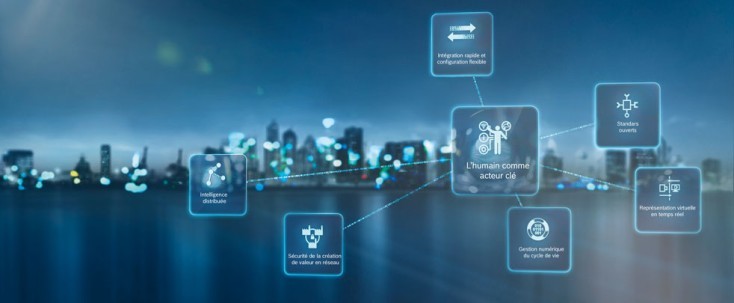 the top-10 technology enhancements
In my research there appear to be a top ten technologies/uses across i4.0 and today we start our look at each and its impact on future job prospects. The top-10:
Robot Assisted Production: easily trainable, combined with sensors/monitors will significantly reduce the workforce, but create new coordinator opportunities.

Production Line Simulation: a deduction in capital costs care of computer simulators, enable new industrial engineering and simulator controller roles.

Self-driving Logistics Vehicles: working within the factory, this improves safety along with reducing logistics personnel.

Smart Supply Network: monitoring the entire supply network, an international based firm can improve supply decisions and at the same time reduce operations staff but increase supply chain coordinators.

Predictive Maintenance: with the huge improvement in monitors and sensors, enabling efficient predictability will reduce traditional service technicians and replace with digitally assisted field-service engineers.

Self-organizing Production: re-design of production lines to auto-coordinate and optimize asset utilization, thus decreasing production planning skills but increasing data modeling and analysis.

Additive Manufacturing of Complex Parts: turning multi-component parts into single-part /step 3d printed mean huge increases in 3-D CAD Design and Modeling

Augmented Work, Maintenance & Service: Workers use AR glasses to see dispatch information and navigation instructions, including exact item locations and to automatically scan bar codes. The use of AR will significantly increase process efficiencies for service technicians, while requiring companies to build extensive new capabilities in R&D, IT, and digital assistance systems.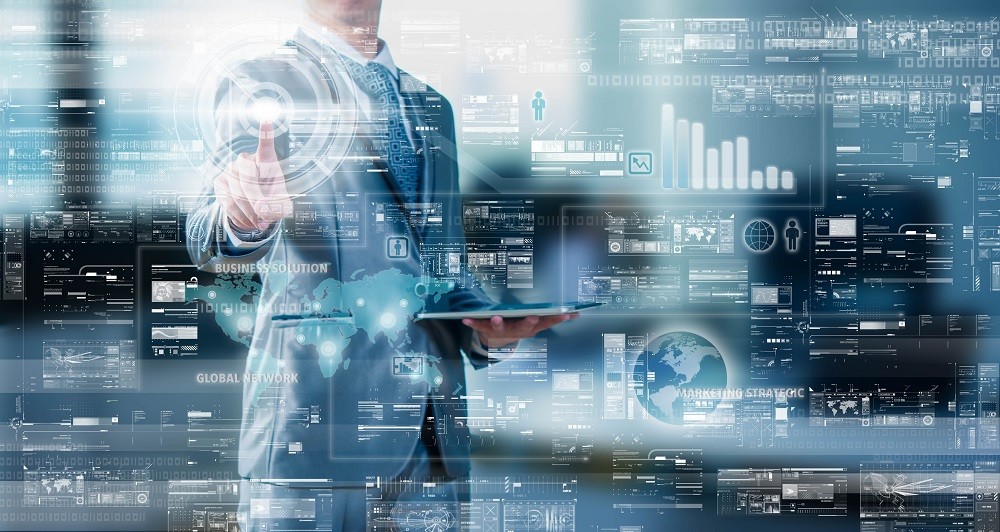 intelligence drivers
72% of manufacturing enterprises predict their use of data analytics pulled into Business Intelligence will substantially improve customer relationships and customer intelligence along the product life cycle.
This generation of data, analysis and seamless communication is the foundation stone of i4.0. This when networked across the various aforementioned technologies create huge value to three key advantages:
digitization and integration of vertical and horizontal value chains;

digitization of product and service offerings;

digital business models and customer access.
Taking existing products, creating new product lines and services care of dynamic business intelligence is one of the most exciting elements of i4.0. Through better operations, management and customer intelligence, manufacturers will be able to achieve levels of agility, customization and productivity than ever before.
Big Data & Data Science / analytics and digital trust are the foundations of i4.0. Industry 4.0 focuses on the end-to-end digitization of all physical assets and integration into digital ecosystems with value chain partners encompassing a broad spectrum of technologies.
The application of big data in manufacturing will reduce the number of workers specializing in quality control, while increasing the demand for industrial data scientists.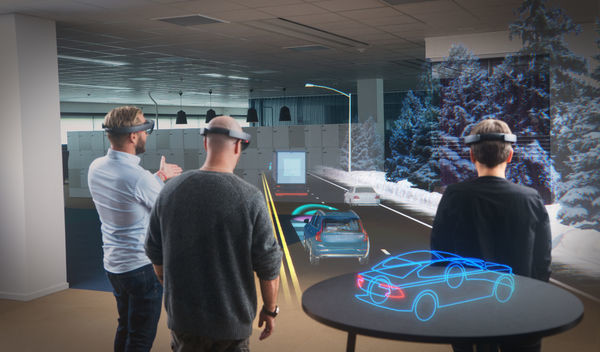 revenue opportunities
As pertained to above, there are future opportunities via a number of routes for increasing revenues for the fast adopters of i4.0:
The adoption of more flexible production lines, robotics, and 3-D printing will offer products with higher levels of customization

Introducing smaller and more agile equipment can adopt a new MAAS model (Machine-as-a-Service)

The deployment of AR into the field brings new enhanced after-sales service revenue models

With semi-autonomous robotics in place, increased speed, customizable products and nearby domestic logistics both costs can decrease and revenues through differentiation increase
workforce
Commodity skills such as simple and repetitive tasks will decreased, instead being performed by machines/robotics.
At the same time, robotics and other uses cases, including predictive maintenance and augmented reality, will also allow manufacturers to deploy new business models that promote job creation.
Effective performance will require a variety of hard skills, combining specific job know-how in working with robots with with IT competencies that range from basic to advanced skills. The need for multiple hard skills and the unprecedented scope of changes on the shop floor mean that "soft" skills will become more important than ever. Employees will have to be even more open to change, possess greater flexibility to adapt to new roles and work environments, and get accustomed to continual interdisciplinary learning.
Manufacturers will need to create a new role for industrial data scientists. These specialists will extract and prepare data, conduct advanced analytics, and apply their findings to improve products or production. Industrial data scientists must understand both manufacturing processes and IT systems and possess strong root-cause-analysis skills to identify correlations and draw conclusions. Programming skills will be required, including capabilities to use both statistical and general programming.
erp3 skills
Of course with these new technologies comes a huge demand in the enterprise space for:
highly experienced and innovative business process skills,

schedule-minded driven project managers,

exceptional change management skills,

programmers, and an overall intelligence in the new software solutions for

Business Intelligence,

IoT/Mobile,

Machine Learning (AI),

Connected Data,

Integration,

APIs,

Design Thinking,

Networks
Already, we are seeing future thinking digital transformation projects looking to evolve to ERP3 solutions and therefore the skills that support this.
Always welcome a conversation with anyone interested in exploring these new areas.