Industry4.0: BigData In The Refinery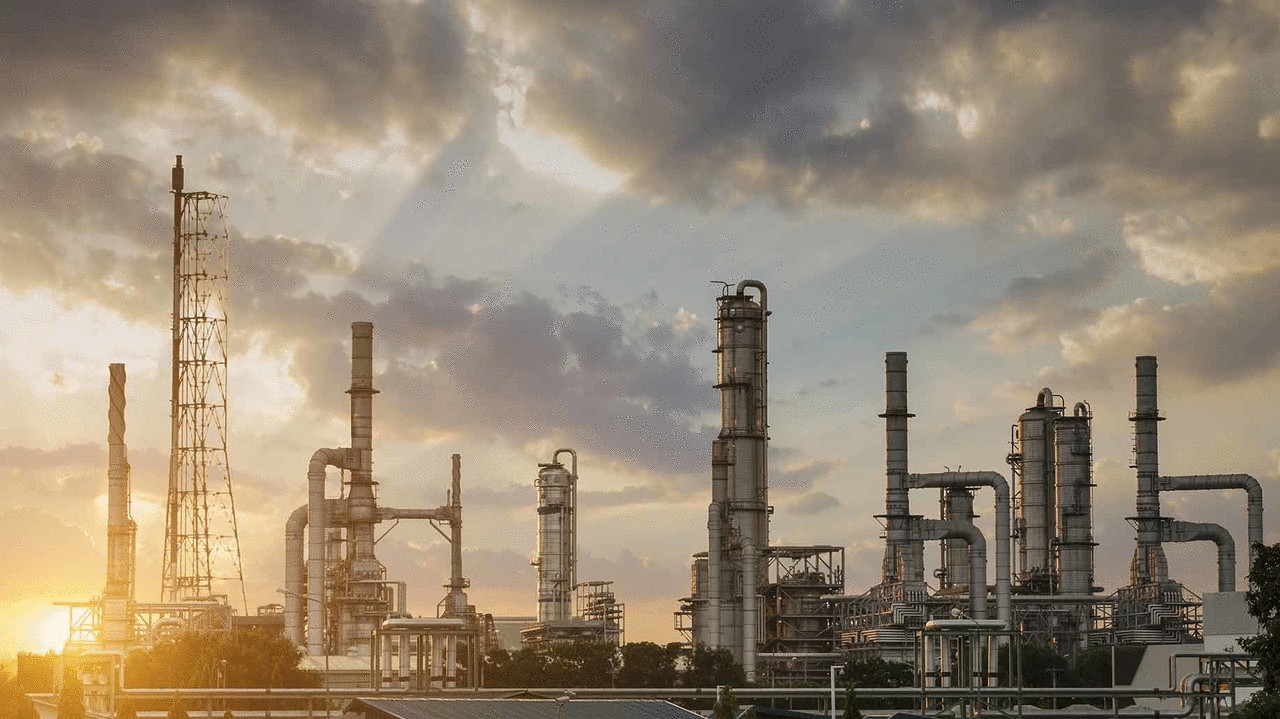 This week, we delve into that huge data.
data, data everywhere 
Refineries have always generated a huge amount of data in many forms. Data comes at management and the operators in 5 'V' types: Volume, Velocity, Veracity, Variety and Value. And equally its content comes in a variety of forms; text, Machine Learning, predictive analytics, data mining, statistics, and Natural Language Processing. 
Of course data and data analytics is nothing new for Refineries, with various silos of data extracted across process controls including cybersecurity, planning and scheduling, laboratory information systems, asset management, emergency shutdown etc.
Refineries generate a wealth of data: Data on equipment, on maintenance frequency, unit performance, process parameters, but isolated silos are a problem in their own right, resulting in part to just 1% of data reaching the C-Suite for realtime decision making. 
Blend that with a massive introduction of IoT and so far the industry decision makers have touched the tip of the iceberg.
All this data needs to lead to three main results:
- Augmented operations
- The Smart Manufacturer
- Asset Performance Management
the dashboard
Over a few years now there have been dashboards to predict demand, supply, trading & pricing, and competitor analysis, but also as environmental regulations become tougher and accidents more holistically expensive, even small issues can threaten the company.
Welcome to IoT, to aid monitoring and data extraction. The key drivers in adaptation of IoT are sensors, networks, storage, and big data analytics. These devices are generating huge amounts of data that comes in two forms:
1. real-time front-end that interacts directly with connected devices to improve operations directly and
2. and offline data for storing and analyzing
Much of this data is analyzed using excel, however ignoring the volumes related to this for a moment, What about voice data and text data often associated with inspection?
All of this data needs translating in to three useable models for the dashboards:
Fact: Descriptive Analytics that details what happened
Possibilities: Predictive Analytics that details what might happen
Probabilities: Prescriptive Analytics that details what should happen
Today, the vast majority of analytics is based upon fact and is therefore "rear view mirror" orientated, However the greatest turning point will be as we move toward greater machine learning combined with data scientists increasing their intelligence of the nuances and the major shift in the planning, efficiency, and profitability across all sectors of the industry.
non-productive time
The industry loses billions each year, care of non-productive time and the refinery business being the commercially most challenging faces continual threats of disruption due to shutdowns. The complexity and volatility of the workings handling various crude grades and resulting products, along with the aforementioned stricter environmental regulations demand far greater planning. 
IoT monitoring and predictive analytics help refineries can plan their shutdowns, minimize their downtime, and improve safety records - proactive maintenance.
dependability (RAM: Reliability & Maintainability)
As the refinery business has changed, over the years with newer more complex product mixes, improving dependability becomes harder and harder. Measuring the dependability of the many components and interoperable equipment is a good start point, but requires breaking them down into key performance areas:
- maintenance frequency of the components
- what conditions cause breakdown or degradation
- lifespan
- overall resulting availability of the machine and ultimately the refinery
And, at the end of the day, how does it all translate into the overall financial improvement of a refinery, when the entire system of the refinery is accounted for.
As we project this data into Industry4.0 further, we are able to combine with the 2d/3d component and equipment drawings within the overall Product Lifecycle Management methodology and softwares to create the digital twin and simulate manufacturing lines under variable conditions. An entire working digital copy of your refinery to "understand your business through doing" = real understanding and intelligence regarding your business.
This dependability leads to higher production from the equipment include better operating strategies, improved processes and technology, potential plant expansion and better control. 
IoT, BigData, Analytics, Simulation lead to Business Intelligence 
We've come full circle and using Industry4.0 Technologies can bring about significant margin improvements. It is estimated globally that in excess of $10bn of profits is being ignored currently, 
We believe carefully planned and positioned resources in process engineering, solution integration, data analytics, focused on reliability and uptime, will drive significant benefits.
let us help you along the journey
Passionate about Industry4.0 journey, the Oil & Gas sector and obsessed in finding the "square peg for the square hole".
Let us know how we can help you in finding the right people.
Looking forward to helping you
Andrew
Cell: +44 (0)773-241-3732
EMail: asparrow@haigand.co
DM Me: www.linkedin.com/in/Andrew-Sparrow-4IR