Industry4.0: Oil&Gas - Upstream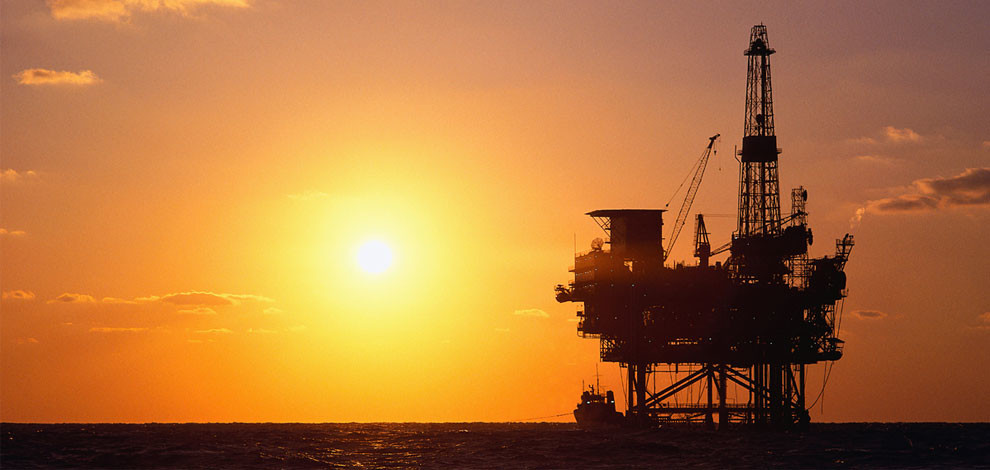 As a result, Exploration & Production (E&P) efficiencies and productivity remains very much at the forefront of the sector. We take a look at how the disruptive technologies can aid in that ongoing need.
the energy transformation
It was back in Industry2.0 when we saw a major energy "ground shift", with the introduction of the engine and light bulb (never mind the start of electronic communication, care of the telephone). 
Today that ground is shifting again with the earthquake of disruptive technologies hitting the energy and more specifically today the Oil & Gas Upstream sector of Exploration & Production. This disruption has the power to shake up the entire energy sector. 
The size and scope of today's energy systems create powerful inertia, but technology disruption could swiftly upend businesses and significantly alter the outlook for how energy systems affect emissions and sustainable development. Some organisations and industries fear survival. Others foresee riding these powerful waves into new markets. 
According to the World Economic Forum, there are 4 major patterns emerging:
Use of Electricity is expected to double by 2050 - as 80% of the world's population moves toward cities, electricity is both flexible and clean for such a densely populated environment. 
The demand for energy is expected to continue its slowing as we become more efficient, economic growth moderates. However as a contrast in the O&G sector, strong global demand for oil and gas will shift in the next five years toward petrochemicals and away from motor fuels gasoline and diesel.
Energy enablement will change, with coal declining, oil continuing its invaluable role for transportation and petrochems. Gas however remains the wildcard as with the right technology and policies, demand could grow hugely, subject to its emissions controllability.
Self & locally generated power, while currently more spoken about than seen is a gradual disrupter
upstream disruption
Over recent years, health and safety has been a major focus for many E&P companies and considerable enhancements have been apparent. However, it is the ongoing oil price turbulence that is driving the optimization of IoT applications in an immature i4.0 sector. The sector remains diverse with conventional onshore and shallow water, deepwater, shale oil and gas, and oil sands among the main locations requiring specific equipment and therefore devices. 
As just one metric demanding increased productivity, the E&P sector is supposedly losing $8bn per year in Non-Productive Time (NPT).
The sector is producing twice as much data as Facebook per day from its rising technical and operational complexities. This increased complexity combined with thousands of IoT devices already deployed, has driven a data explosion.
According to Gartner however "Ample opportunities exists for upstream oil and gas companies to improve performance via advanced analytics, but weak information management is inhibiting the progress for many".
data intelligence versus decisions
There lies two great challenges with data, being the acquisition of raw data and timeliness of analyzing for decision making purposes. 
With numerous wells, frequently with variable data communication formats, the data extraction into on-premise/cloud storage for further analysis often stops. Open standards that enable compatibility and interoperability are much needed.
Here lies an opportunity for the Oilfield Services companies to establish standardization given their great knowledge of physics based data and years working with data management and software solutions. 
e&p impact
As the sector standardizes, the most likely initial impact will be seen in Production followed by Exploration. 
There is a methodology change coming about, care of the Assets Lifecycle Management; taking the entire lifecycle from design to operations; collecting and analyzing data at each step; understanding how it would affect the next step in the sequence; and capturing lessons to inform future designs. It will drive field assets in two important ways:
1). The Cloud: new agile analysis moving aways from static, disconnected and expensive information stores/devices
2). New flexible/agile operating models, allowing for cross-disciplinary collaboration
Automation
A blend of Robots and ROCs (Remote Operating Centers) could drive tremendous operating cost-efficiencies and increased safety for humans. 
ROCs overcome many of the ongoing communication limitations of remote locations, while provide the environment for the combination of technologies and allowing the use of intense analytics. Engineers within the ROCs will be able to optimize operations and prevent failures by leveraging advanced algorithms to evaluate the impact of multiple decision-making scenarios and selecting the best solution. 
Advanced Analytics
As improved open standards and data communications establish themselves, analytical models will quickly and automatically provide improved reservoir models, drilling plans and production profiles that can analyse bigger, more complex data, and deliver faster, more accurate results, at scale
In addition, these advanced analytics can bring greater intelligence in order to adapt drilling strategies in real-time, adapt maintenance strategies for operational adjustments and cost reductions and of course autonomous improvements in HSE performance. 
Lastly, the analytical insights can be used to process and analyze data rapidly, improving agility and supporting operations in reservoir modeling, well-design, downhole monitoring and connected rig predictive analytics.
Connected Worker
Not only does the connected worker mean greater safety, but with access to the right information at the right time, he/she can make more proactive decisions, improving productivity and reducing costs. By 2025, the connected worker is expected to be 15% more productive than the non-connected.
Additive Manufacturing
The obvious advantages of 3d printing is the compression of the Supply Chain, through adjustment in the:
1. point of manufacture 
2. minimizing of re-supply and downtime
3. reduction in inventory
and this is just the "tip of the iceberg"
Blockchain/Smart Contracts
Developing oilfields requires thousands of parts and transactions. Smart contracts facilitate the negotiation and enforcement of agreements built on blockchain technology. They allow for real-time tracking of contractual obligations and responsibilities, as well as the flow of money around the supply chain. Furthermore, as blockchain offers an easy way to transfer information and tracks each transaction, enabling further accounting finance and compliance automation, thus reducing operating expenses and provides a truth to each transaction, in real-time.
The Digital Culture 
It starts with the digital culture, includes a journey toward Industry4.0 firmly embedded in an organization-wide digital culture. Combining Operational Technology, with IT driven by humans both physically and mentally is critical to the survival and thereafter success to the Oil&Gas Upstream organization. 
1. Planting digital in the C-Suite
2. Creating a digital roadmap
3. Drive a culture of innovation & technology adoption: create digitally powered, multi-disciplinary teams
4. Invest in human capital and development programs: promote new, digital thinking
5. Continue to develop digital capabilities: invest, build, buy or partner
6. Reform the company's data architecture: optimize use of data platforms
7. Invest in the collaborative ecosystem: use partnerships and platforms that work in the sharing economy.
tactical readiness
Before you place yourself on the starting blocks, it is essential you understand through in depth research the disruptive technology i4.0 world and its potential for your business. Once you're armed with that intelligence it's time to call in the hands-on and proven experts, knowledgeable in your industry and familiar with Industry4.0/IIoT Best Practice 
it's what i love to do
point expertise, teams, long-term leaders - they're who I find for you, to meet your goals and to ensure your journey through i4.0 is an enjoyable and successful one.
love to hear from you, andrew
Cell: +44 (0)773-241-3732
EMail: asparrow@haigand.co
LinkedIn: www.linkedin.com/in/Andrew-Sparrow-4IR