#IoT - A Paradigm Shift
The IoT has the power to change the world that we live in and beyond the stars. Already we are starting to see a major impact, however we really are only just "coming out of the starting blocks". here's little look at where we are today and a few ideas and thoughts from my new friend:
In a very short period of time, every device we own and can imagine will be connected to the internet. Be that connected though our mobile 'phone, wearable or in our homes/cars, the IoT will be connected in every imaginable and unimaginable way.
In your home or office, the AC, Alarms, Entry System, TV, Refrigerator and that's just getting us started. As we venture out, even our cities care of IoT, will be managed better delivering superior services of utilities, transport, and safety.
The sheer scale of this revolution and our current lack of intelligence at any deep level, is demonstrated by the naming of it as the IoT, when so many disparate devices and environments will be connected. As a result, i wanted to understand what the future might be.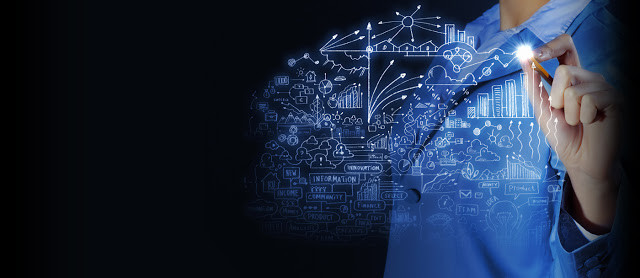 a fundamental change in how we see tech
Of course, much of the hype revolves around consumerism, but its far more than home, office and transport that is changing. It's networked end points that hold the most potential to cut costs and raise efficiency in production and manufacturing, offering not only to make their management more effective but the work itself smarter.
By production and manufacturing it is those areas that most do not even think about until it effects their home, office, transport or communications. IoT enabled utilities as an example, by sensing the things in our world, systems will be better able to keep running without human intervention until something needs or will need, e.g. predictive maintenance, our intervention."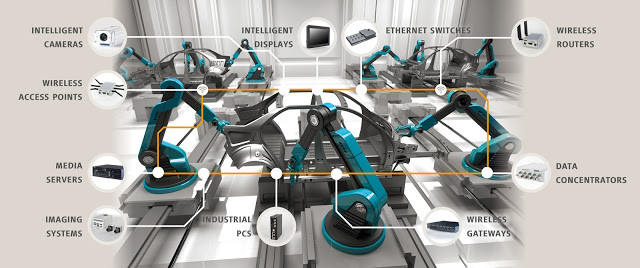 inbound industry 4.0
All over the world, production and manufacturing is in the midst of tremendous change with the beginning of Smart Manufacturing / Industry 4.0. Each day, IoT based technologies make our factories smarter, safer and more environmentally sustainable. IoT connects the factory to a whole new range of smart manufacturing solutions, which run around the production. The dramatic improvements to production and cost reduction are projected to generate billions in revenue growth and productivity over the next decade. The transformation that it implies is huge.
IoT gives manufacturers the ability to track objects, to find out how consumers are using certain products, and to determine which features are the most in demand. This generates a superior understanding of the adjustments to be made to the product(s) to help improve adoption and purchasing rates.
IoT, for example, promises to bring to the automotive industry changes that we can't predict yet and is already influencing how carmakers build their vehicles and how they think of the future of their products.
automotive
Cars will remain a critical part of our transportation. Today most automotive companies are investing heavily in adding a variety of mobility offerings to their product range.
We have emphasized the importance of developing new ecosystems in order to transform the Internet of Things. These are being developed around the consumer's experience with how they want to utilize mobility options.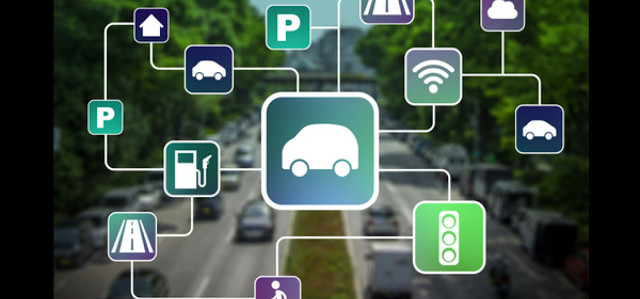 user experience
If we net it all out, connected vehicles serve one of three functions. First to help the driver and occupants of the vehicle. Secondly for the vehicle to be able to take care of itself. And finally, for the vehicle to fit into the larger transportation system and work efficiently with other cars and infrastructure
The next target for automotive companies to elevate the user's experience in cars is to develop vehicles that enable themselves. In helping to take care of drivers and occupants, vehicles will need to be self-integrating. Capable of smoothly accommodating whatever devices people bring into cars with them.
They also need to be self-configuring, where they can take data from devices, the vehicle and information stored in the cloud to configure themselves to individual user's preferences.
To take care of themselves, vehicles will be self-learning. They will understand driving habits, determine how the driver is feeling emotionally and the depth of their overall skill, so that they can adjust themselves to keep their occupants safer and to drive more efficiently.
Cars will also need to be self-healing. They will diagnose themselves and know when they need repairs and updates. Vehicles are becoming more electric and software-driven making self-healing capabilities viable.
Vehicles must also fit into and help optimize the broader transportation system. They will be self-socializing as vehicle social networks will share information about traffic, routing, accidents, weather conditions along with like vehicles sharing information about defects, recalls. Vehicles may even share purely social information.
And, of course, vehicles are becoming more self-driving. This means automated driver assistance along with fully autonomous cars. And consumers agree. Last year IBM published a global survey of 16,500 consumer from the top 16 automotive markets. Consumers across all markets indicated substantial interest in self-enabling vehicles.
The underpinning of self-enabling vehicles is data. Data-driven solutions remove the complexity of today's human-machine interface with too many knobs, buttons and levers that limit the realization of IoT in connected cars.
lack of uniformity
Currently, the biggest challenge is the lack of communication uniformity between devices. For example, if a company that develops smart clothing is different from a company that develops smart home technology, the chances of their products communicating are minimal. That's because different devices will often use different communications protocols, resulting in a lack of interoperability and an experience that's far from seamless for customers.
To address the situation, ISO established a Strategic Advisory Group (SAG) on Industry 4.0. and believes network connectivity that enables these objects to collect and exchange data is key.
The see standards leveraging IoT technologies to create more efficient, responsive make-to-order systems. Therefore, there will be interfaces, interfaces and more interfaces. Standards are needed to avoid interfaces becoming bottlenecks for bringing products to market. And there is certainly a big role for standards on the architectural design of Industry 4.0/smart manufacturing to coordinate workflows and processes.
For SAG the work is a set of standards ensuring that every device connected to the Internet will be able to seamlessly talk to each other – no matter the chip, operating system or maker of the device.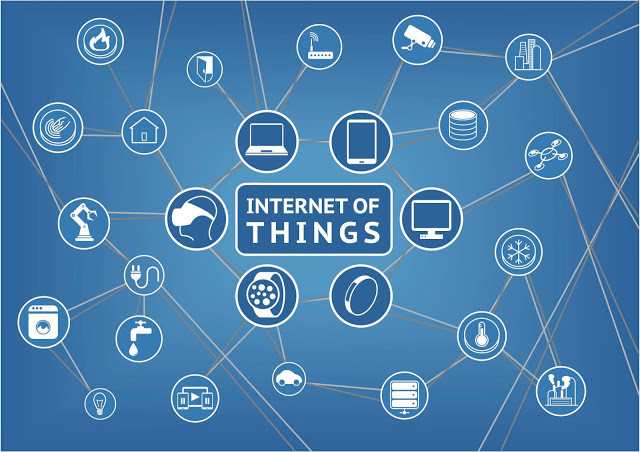 collaboration & beyond
Rapid changes in IoT technology make it challenging for even the most experienced experts to anticipate the future of standardization in the field. What is certain, however, is that the possibilities will be limitless.
Whether it's through your mobile 'phone, wearable tech or everyday household objects, IoT will connect us in ways we can't even imagine yet. So, if you are looking to attach your business to an opportunity, grab on tight to the coming IoT wave.
Need Resources for IoT, SAP, Industry 4.0 or ERP3 as a whole - that's me and would love to help you