linking all with all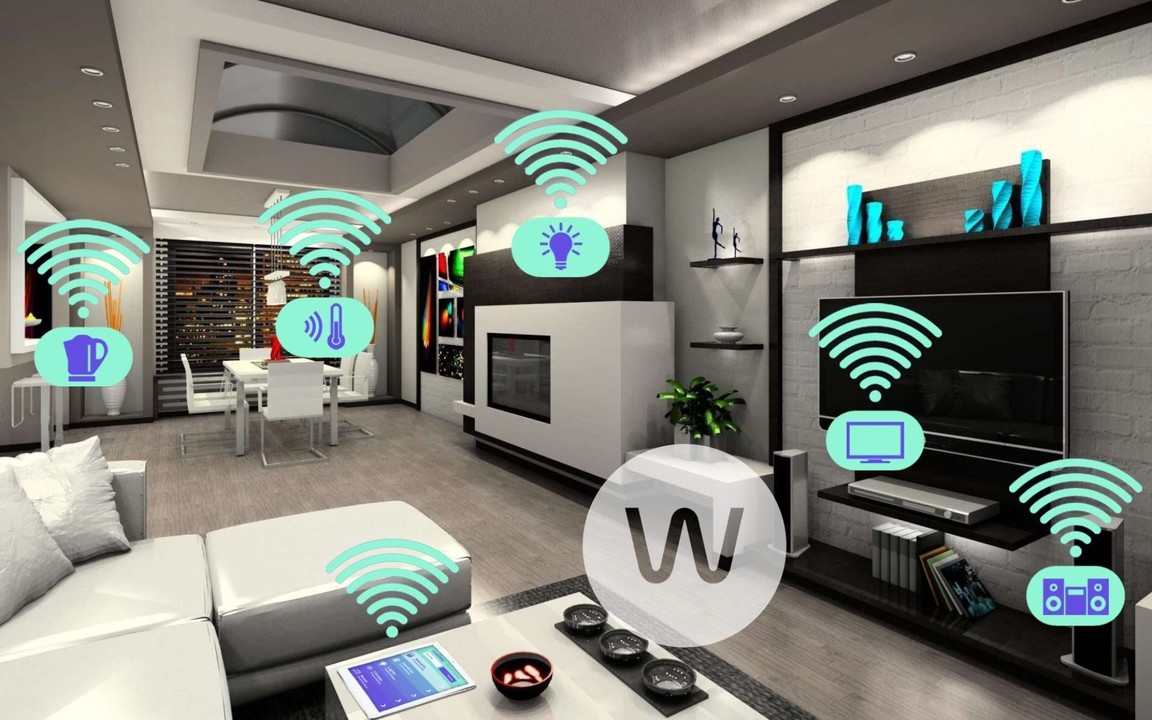 Imagine. You have a rough day at work and arrive home tired. But the moment you reach your smart room, it plays a soothing music based on the biosensors that detect your blood pressure, skin temperature and heart rate. Realizing that you are feeling hot, the sensor turns on the air-conditioner. This connection of sensors and internet to everyday objects is called the Internet of Things (IoT). 
IoT has leveraged network connections through software and sensors in everyday devices like cell phones, tablets, wearables, home appliances and almost everything that can be thought of. Gartner Inc—the American research and advisory firm providing information technology-related insight for business leaders—predicts that by 2020, over 20 billion devices will be connected to the internet; and every person will then be connected with at least four devices. 
The connection of such devices allows remote controlling within existing network infrastructure alongside improved efficiency and reduced cost and human policing. Because of its impeccable services in agriculture, medicine, energy management, home automation, finance and other industries, it will be hard for businesses not to deploy IoT.
sensors everywhere 
IoT's sensors and software can process real-time information and send data to the cloud. This enables businesses to get specific feedback on product performance.
Rolls-Royce aircraft engines, for example, have inbuilt sensors that monitor malfunctions before they become catastrophic. One can imagine the magnitude of its benefits to businesses. Management systems also use similar sensors for monitoring temperature, humidity and occupancy. Timely exchange of this information allows businesses to foster operational excellence and reduce recurring costs. 
Besides, IoT helps businesses develop smart products. Medical alert watch, helmet concussion sensor, intelligent oven, internet-enabled frying pan, smart yoga mat, Amazon's Alexa, Google's virtual reality headset, Apple's Homepod are just a few forays into the vast IoT world. Also, users at present desire multiple functions from the same device so new products have more and more innovative features. This is the reason the world's leading manufacturing companies like General Electric and Bosch have already invested as much as $178 billion in IoT projects.
IoT is also creating opportunities and expanding economies. John Deere, an American manufacturing firm that has been selling farm tractors for decades, in 2012 introduced a device of connecting directing with their sold vehicles. This gave real-time information on cropping patterns. Besides its tractors, the company now sells valuable data to farmers.
India plans to spend US $15 billion in IoT by 2020, with the aim of getting six percent global share in IoT. Chinese businesses have also switched from 'outside-in' to 'inside-out' policy, shifting from 'made in China' to 'created in China', by investing in IoT. It is predicted that China's GDP could swell by $196 billion in the manufacturing industries alone over the next 15 years. IoT initiatives have been adopted in Thailand to develop smart cities in Phuket, Chiang Mai and Bangkok. 
lessons for Nepal 
IoT could be a game-changer for Nepal's businesses as well. But sadly so far very few of them seem interested in harnessing the power of IoT and continue to rely on primitive manufacturing techniques. 
They don't understand that if they don't adopt IoT now, their competitors who do could steal an unbridgeable march on them. 
At a time the world is moving from Internet of Things (IoT) to Internet of Everything (IoE)—an intelligent connection of data, process, people and 'things,—it is all the more important to invest in this sector. 
Due to its expensive initial set-up cost, even those investors who are well versed in this sector may have refrained from investing in IoT. But they are going to miss out on the speed, efficient asset utilization, cost saving, smart inventory tracking, and a lot more. 
But what happens if all industries successfully adopt IoT? First, it will make us a capital-intensive workforce, from a labor-intensive workforce we are right now. IoT does threaten existing jobs. But this is not unique to Nepal, nor will it be long-term. IoT will in time create its own jobs. Thus investing in IoT should be a big goal of Nepali businesses. 
IoT has caused fundamental shift in the way we look at the world. Soon, we will not be able to imagine a world without devices connected with internet (smart cars, smart home appliances, smart cities, etc.). They have become part of daily life of people across the world. 
The author is an MBA student at Asian Institute of Technology (AIT), Thailand