Ports - we couldn't survive without them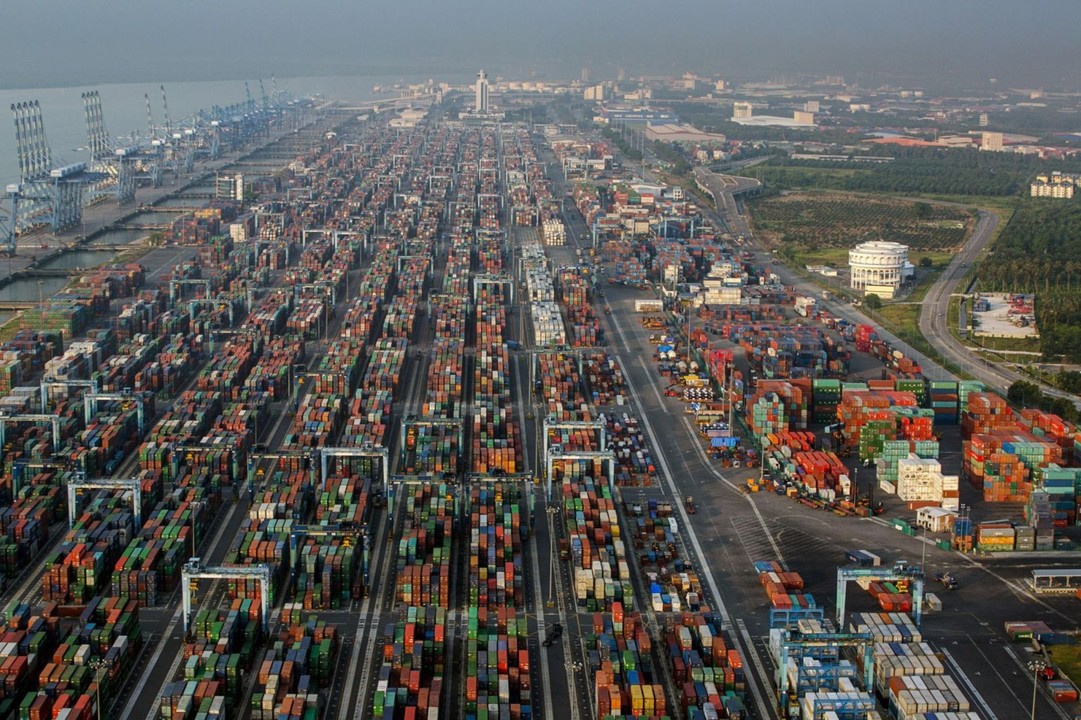 Without ports, the world would grind to a hault!
95% of the world's cargo moves by ship. Due to higher costs, it still makes more financial sense to transport goods in high volume ships.
The Project
The firm is evolving rapidly and the project involves bringing 21 ports and a rail freight terminal together in a common and integrated way of working, sitting mainly on an SAP S/4 HANA ERPII platform. Let me briefly tell you about them and the industry below.
Quirky Facts
For an industry that's one of the most critical to our lives, most people know very little about the enormous complexity that touches almost everything you use. Be it the table you sit at to the car that you drive, to the bed that you lay in, all those things are possible thanks to port, shipping & container industry that has been operating since man learned to float. A great book came out titled Ninety Percent of Everything" by Rose George that talked about several amazing facts about the shipping industry and here's a few:
NO SERVICE
Around two-thirds of ship crews in the world have no means of communication while they are on the open sea. Only about 1 in 10 will have freely available Internet.
SO EXPENSIVE
The largest container ships can cost over 200 million dollars to build.
INEQUALITY
Females constitute only about 2% of seafarers. People from the Philippines make up more than one third of all crews worldwide, with nearly a quarter million at sea.
LOTS OF THEM
There are approximately 55,000 merchant ships carrying cargo around the world.
LOTS OF PEOPLE
Around 1.5 million seafarers are employed by the global shipping industry
OH DEAR
Worldwide, only around 2% to 10% of containers are correctly inspected.
CROSSING
As of this moment there are roughly 20 million containers crossing the world.
ENGINE POWER
A container ship engine has about 1,000 times more power than a family car.
HUGE SOURCE OF REVENUE
Economically speaking, the shipping industry is enormous. Over here, it accounts for more of the GDP than restaurants, takeaway food, and civil engineering combined.
90%
Shipping is so big in fact that it constitutes roughly 90 percent of the world's trade.
CHEAP FILLET OF FISH!
Shipping is cheap. It's so cheap in fact, that rather than fillet its own fish, Scotland can send its cod 10,000 miles across the ocean to China to be filleted, and then sent back for less than the price of doing it themselves.
The Industry
There are currently over 17 million shipping containers in circulation globally with the number of active shipping containers at more than five million. In total, they make around 200 million trips a year
Approximately 97% of all shipping containers are manufactured in China. This is due to a lower labor rate in the country and that much of the world's products are produced in China.
Approximately 675 shipping containers are lost at sea each year! Pray it's not yours!
It is estimated that there were more than 530 million containers in the world by 2010.
The liner shipping industry has spent over US$236 billion in more than a dozen countries on the purchase of new vessels that can carry increasingly astonishing amounts of containers.
If shipping containers are taken care of with regular maintenance, they can last for a total of 20 years. A standard container can hold around 3,500 shoe boxes, and a 40ft high cube can hold more than 8,000 shoe boxes.
The Port of Shanghai is the busiest port in the world, handling more than 35 million containers.
There are about 120 commercial ports in the United Kingdom. These include major all-purpose ports, such as London and Liverpool; ferry ports such as Dover; specialized container ports, such as Felixstowe, and ports catering for specialized bulk traffic, such as coal or oil. There are also a large number of smaller ports essentially catering for local traffic or specializing in particular sectors such as fishing or leisure boating.
The UK ports industry handles 95% of UK import and export by volume - about 500 million tons of freight per year - and around 22 million international passengers pass through UK ports each year. Despite the large number of ports in the UK, much of the freight traffic is concentrated among a comparatively small percentage, with the top 20 ports accounting for 88% of the total.
Did you know that the Port of Southampton handles more 1.5 million cruise passengers every year?  And I bet you didn't know that the port (as well as being one of the most important in Europe) dates back to the Roman occupation, some 2,000 years ago!
Before jet travel came to the fore, Southampton was the primary access into Europe and beyond. Indeed the city's mantra is "the gateway to the world" which stems from the colonial-era when the Victorians headed overseas.
Today, the project combines that history and those volumes of passengers and cargo and will improve business processes from ship planning and scheduling through unloading, loading and discharging and onwards to the road and rail around the UK, to your home!
If you're interested in joining me and the project, please let me know.