Senior solutions architect - sap or salesforce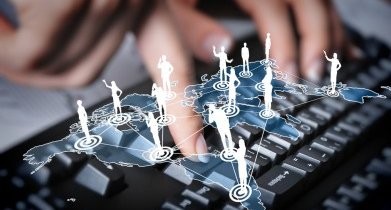 There are times when you love what you do, want to keep doing more of it and want to be paid as much as you possibly can. There is a way for this to happen, without taking the uncertain route of contracting.
It's not a matter of if, but when the market is ready to grab the disruptive technologies and launch into the 4th Industrial Revolution. To be involved you'll need to be close to the first movers - the large enterprises. To be close to the large enterprise means you need to be operating strategically and what better place to be working than with some of the global thought leaders. This organisation sits at the forefront of the new revolution across industry4.0
the role
As either an SAP or Salesforce Senior Architect you will be one of the senior members of the organisation and applications group. You'll sit across a number of different projects, providing Architectural expertise and supporting the pre-project feasibility teams. The overall designs will sit under your ownership and provide innovation and best practice at all times.
You will blend tremendous team working with an individuality of thinking and able to mentor an enthusiastic team, looking to push the design boundaries across multiple industries. You'll also enjoy working with the Application Solution teams to ensure project plans are aligned with resources and solution offerings.
skills
Long-standing and deep knowledge of either SAP or Salesforce, you will bring the ability to design and deploy business solutions, be that on-premise or cloud.
You will work across a variety of industries, technologies and design strategies, so an excellent understanding of the software development lifecycle from inception to delivery is essential.
With a strong understanding of the entirety of the design landscape, including infrastructure and security is vital.
financially speaking
In these days of attention on equality, the packages offered are among some of the very best in the industry. A very strong basic salary and bonus package will take you up to among one of the highest paid in this global skill sector.
Combine this with the freedom to grow both as an individual and in your abilities to bring world-class innovative designs to exciting projects.
explore
If this sounds like something that ignites your passion for design and architecture and is something you're already doing, but are being stifled amongst red-tape or bureaucracy, please get in touch and let's explore.
Andrew Sparrow - Call Me: +44-(0)773-241-3732 | DM me here | EMail: asparrow@haigand.co