Today: How The Cyber-Twin Defines Oil & Gas 4.0
It combines all the major elements of Industry4.0, uses the enabled intelligence of the resulting Big Data Analytics and demonstrates an organization's success as a Digital Culture!
The ultimate Critical Success Factor of a digitized organization is no easy project(s) and is often seen as the "High-hanging fruit". It could be the White Elephant project, but without it, you really can't call yourself a true Industry 4.0 organization!
We delve into the fundamental, benefits, best practices and how it's doing so far in the Oil & Gas sector.

The Fundamentals Of Smart Manufacturing
Is there anything more fundamental in the Digitization of what we do than the total Cyber-Twin?
It comes in three forms; physical products in real space, virtual products in virtual space and the realtime connecting of the two.
The first step in the creation of the CT, is the pulling together of the Prototype/Instance (the combination of the creation and build phase) in 3d form. This relies on the digitized OEM and its complete designs, parameters and As-Builts.
The Cyber Physical Systems then bring together a system of collaborative cyber elements that control the physical equipments, care of the deciphered smart data from sensors that monitor the physical manufacturing lines.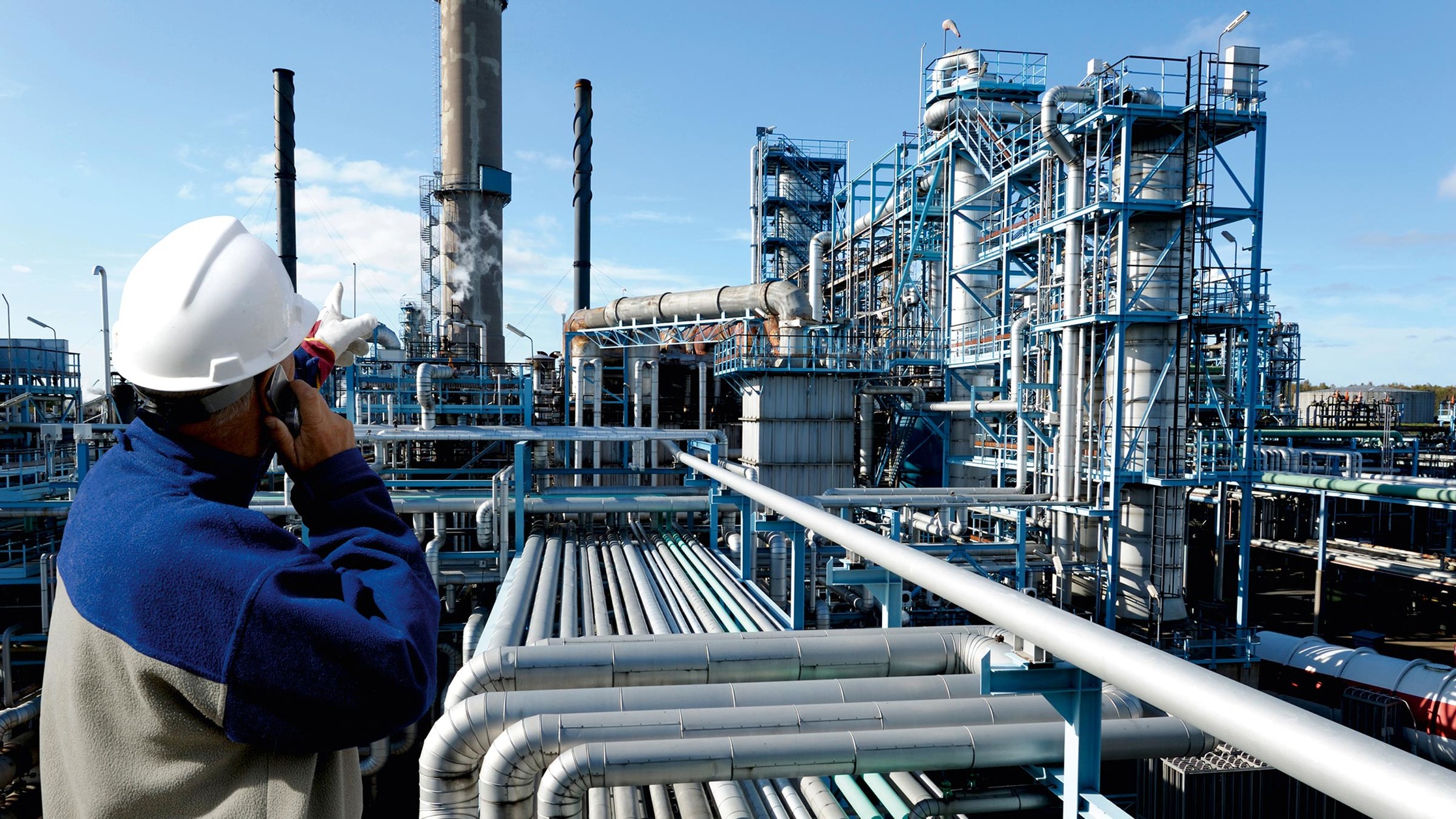 The Cyber-Twin: Oil & Gas Key Benefits
As the digital replica modeling tool, it supports a Digital Culture of "Fail Fast, Learn Quick" by providing the perfect testing ground for new innovative ways of working. Furthermore, its connectivity to the components and equipment provides real-time monitoring and adjustment capabilities, never achievable before.
The original concept came from the desire to take all information available on a piece of equipment or asset and then applying higher level analysis to them.
The Cyber-Twin can help companies:
detect early signs of equipment failure or degradation so they can move from reacting and responding to a failure to being proactive, planning and implementing maintenance corrective action at a much lower cost

model drilling and extractions to determine whether virtual designs can actually be built using the machines available

gather real-time data feeds from sensors in an operational asset to know the exact state and condition, no matter where it is in the world
The real advantage of the Cyber-Twin, however, materializes when all aspects, from design to real-time data feed, are brought together to optimize over the lifetime of the asset.
Companies can test pricing levels, logistics challenges, even potential safety hazards. A Cyber-Twin allows for numerous plausible futures and their impact on an asset to be considered.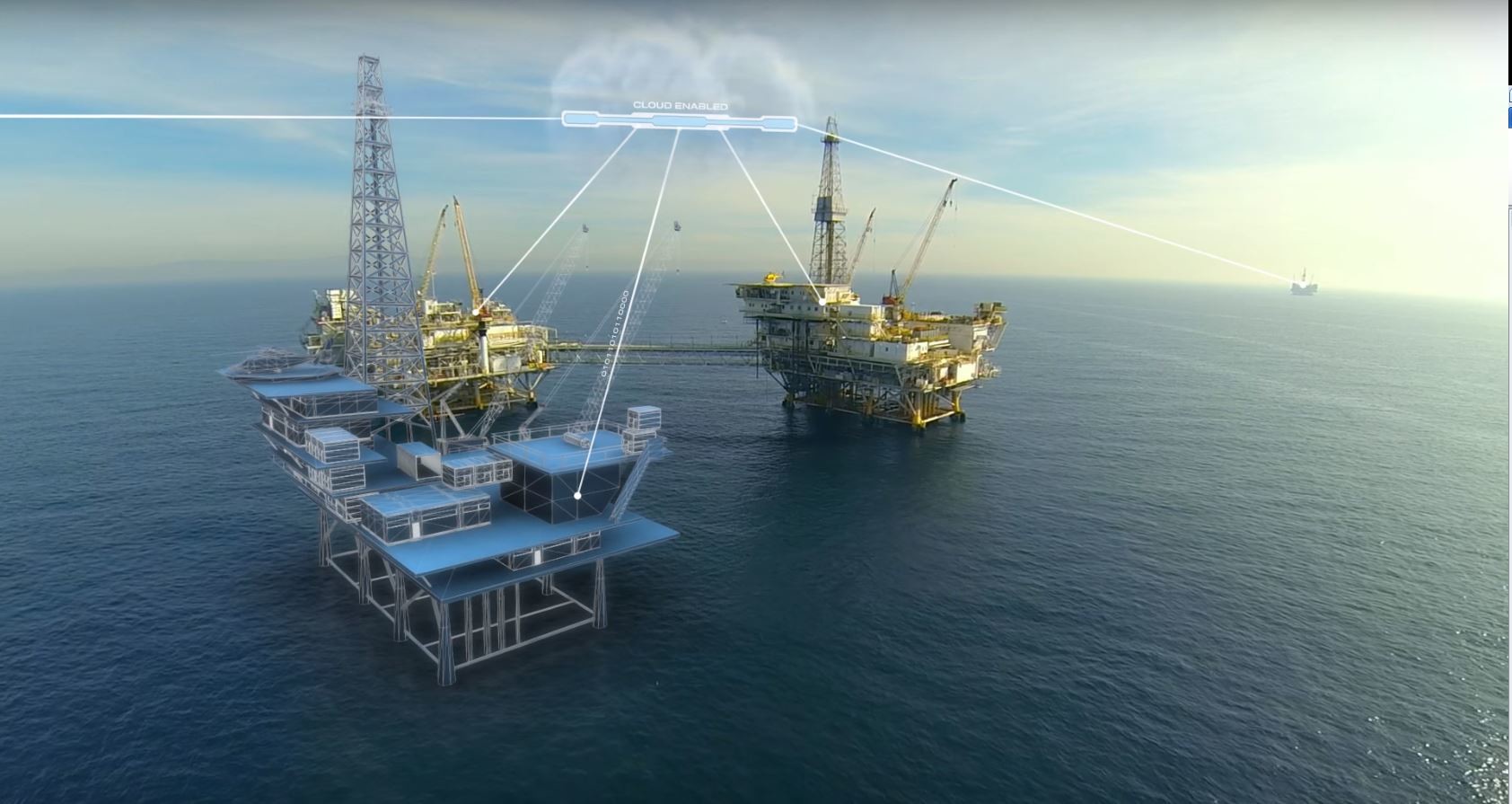 Best Practices
Forty-eight percent of organizations that are implementing the Internet of Things (IoT) said they are already using, or plan to use Cyber-Twins in 2018, according to Gartner. In addition, the number of participating organizations using cyber twins will triple by 2022.
We are already seeing a number of Best Practices arising, care of the major engineering technology and Oil & Gas firms:
it's best to involve the entire value chain

establish well documented practices for constructing and modifying the Cyber-Twin models

include data from the multiple sources (as-builts, operational data, costs, maintenance program, engineering detail, physical constraints, behavioral patterns, operating parameters, customer demands and weather patterns)

ensure long access life cycles are considered beyond the normal software development cycles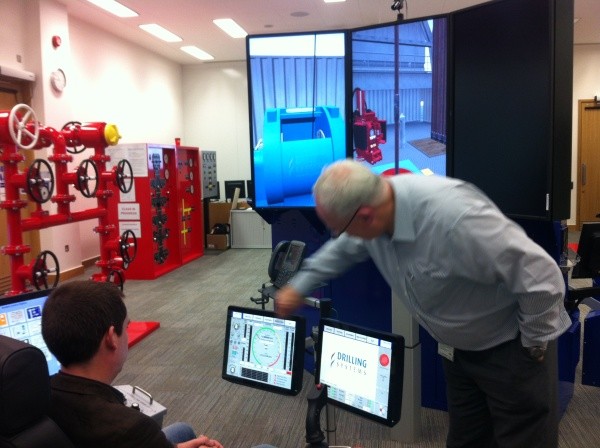 Initiatives Already Underway
The oil and gas industry has had Cyber Twins on its agenda for several years, because of its compatibility, thus reliance on large pieces of intensely instrumented remote equipment in unsafe and uncompromising locations, making them difficult to monitor.
Here's how various oil companies are using the Cyber Twin technology:
Royal Dutch Shell (Shell)
Shell, together with Swiss engineering modeling and simulation technology company, Akselos and engineering research and development experts at LICengineering, a Danish consultancy firm specializing in the marine and offshore energy sectors, have recently signed-up as participants in a two-year cyber twin initiative.
The partnership focuses on advancing the structural integrity management of various offshore assets, such as rigs, by combining fully detailed cyber-twin simulation models.
Things are well underway with Shell North Sea assets, with the intention to improve management of their offshore assets, improved worker safety and explore predictive maintenance. There are two phases to this initial project:
develop a condition-based model of its selected assets, enabling the company to analyze structural integrity with more accuracy and detail

combine this model with sensor data, to allow Shell to monitor the health of its asset in real time, meaning Shell operators can then predict its future condition
GE & Noble
The world's 1st Digital Rig is targeted to achieve 20 percent operational expenditure reduction across the targeted equipment and improve drilling efficiency. The solution connects to all targeted control systems, including the drilling control network, the power management system and the dynamic positioning system. Data is collected through individual IoT sensors and control systems, modeled and then centralized on the vessel before transmitting in near real time to GE's Industrial Performance & Reliability Center for predictive analytics.
Results are already starting to be seen, care of the capture of multiple anomalies and is producing alerts to inform potential failures up to two months before they would occur.
The aforementioned data models come from a Cyber Twin of various physical assets, along with advanced analytics to detect behavioral deviation. Thanks to vessel-wide intelligence, personnel both on the vessel or onshore can gain a holistic view of an entire vessel's health state and the real-time performance of each piece of equipment onboard.
As the Cyber Twin continues to acquire information and learn it will provide advanced intelligence for maintenance along with exploring other possibilities to further improve drilling efficiency in marine environments.
BP & Beyond Limits
In 2017, BP invested in start-up Beyond Limits for the development of its existing NASA, DOD based experience in robotics. The intent was to operationalize new insights from operations, in order to help them locate and develop reservoirs, enhance production/refining of crude oil, increase process automation and efficiencies.
Extensive infrastructure was established including super computers, 2000km of fiberoptic cable, investment in huge increases in data storage to 6 petabytes.
As a result, IoT sensors are collecting data about temperature, chemicals, vibration and more from oil and gas wells, rigs and facilities.
One of the key innovations BP credits with improving the reliability of its exploration and production facilities has been the creation of a Cyber Twin where BP engineers can test critical engineering work through virtual reality before implementing on real facilities.
GAZPROMNEFT-KHANTOS
The Gazprom subsidiary, has established an Upstream Control Centre that's pulled together already established solutions, directed at improving upstream process efficiencies into a single source operating centre.
One of the most important components has been the establishment of the Cyber Twin, developed for mechanical fluid-lifting built around hybrid models. This is further enhanced with Machine Learning tools and the ability to self-calibrate on the basis of rapidly changing information, sourced from automated controls.
Information collated by the Digital Twin, new maintenance solutions and other Gazpromneft-Khantos systems are accumulated at the Control Centre and can be displayed and visualized by multifunctional teams to take timely and well informed decisions.
The functionality of the Gazpromneft-Khantos Upstream Control Centre will be significantly expanded, in the future, with the company currently completing testing of "Digital Twins" for formation-pressure maintenance systems, energy supply systems, and the treatment and utilization of associated petroleum gas.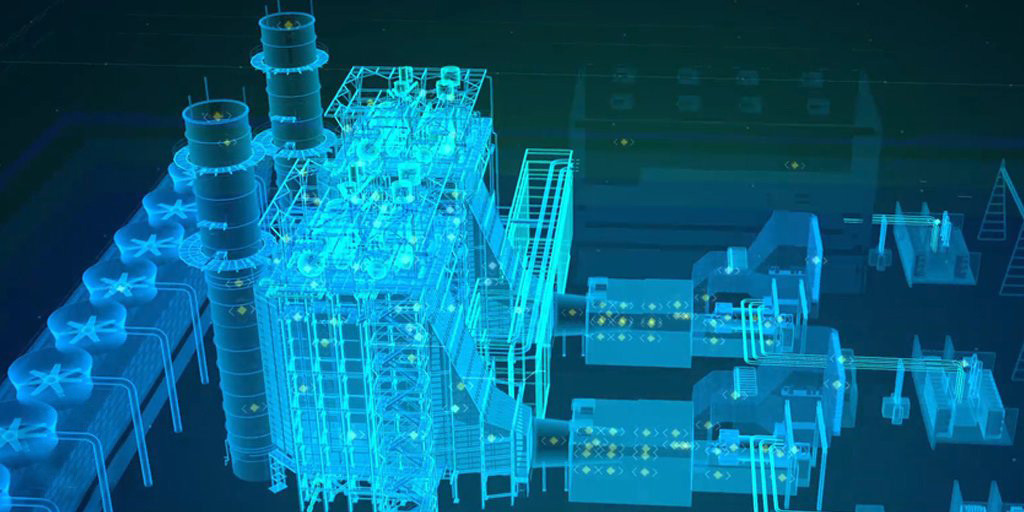 The Challenges Ahead
Development of the 4IR defining technology is not for the "toe-dippers" as the journey to true digitalization is a challenging one for any enterprise.
Each Twin is unique to each ultimately leading to incredible data analytics, new machine learning and of course in the first place establishing the Aggregated Cyber-Twin from across the OEM network.
Establishing the Cyber Twins requires a focused and cross-functional team that spans the organization combined with technical expertise across the infrastructure, the enterprise IT and OT applications from the OEM to the fully constructed and operational asset.
Putting together the Project Team involves C-Suite Sponsorship and a comprehensive plan built by an already experienced Cyber-Twin Program Manager, familiar with the industry, technology and culture.
Always love to help; bringing that team together, providing that expertise for the duration of the program and to deliver the strong ROIs that are already starting to be established by several of the major companies detailed above.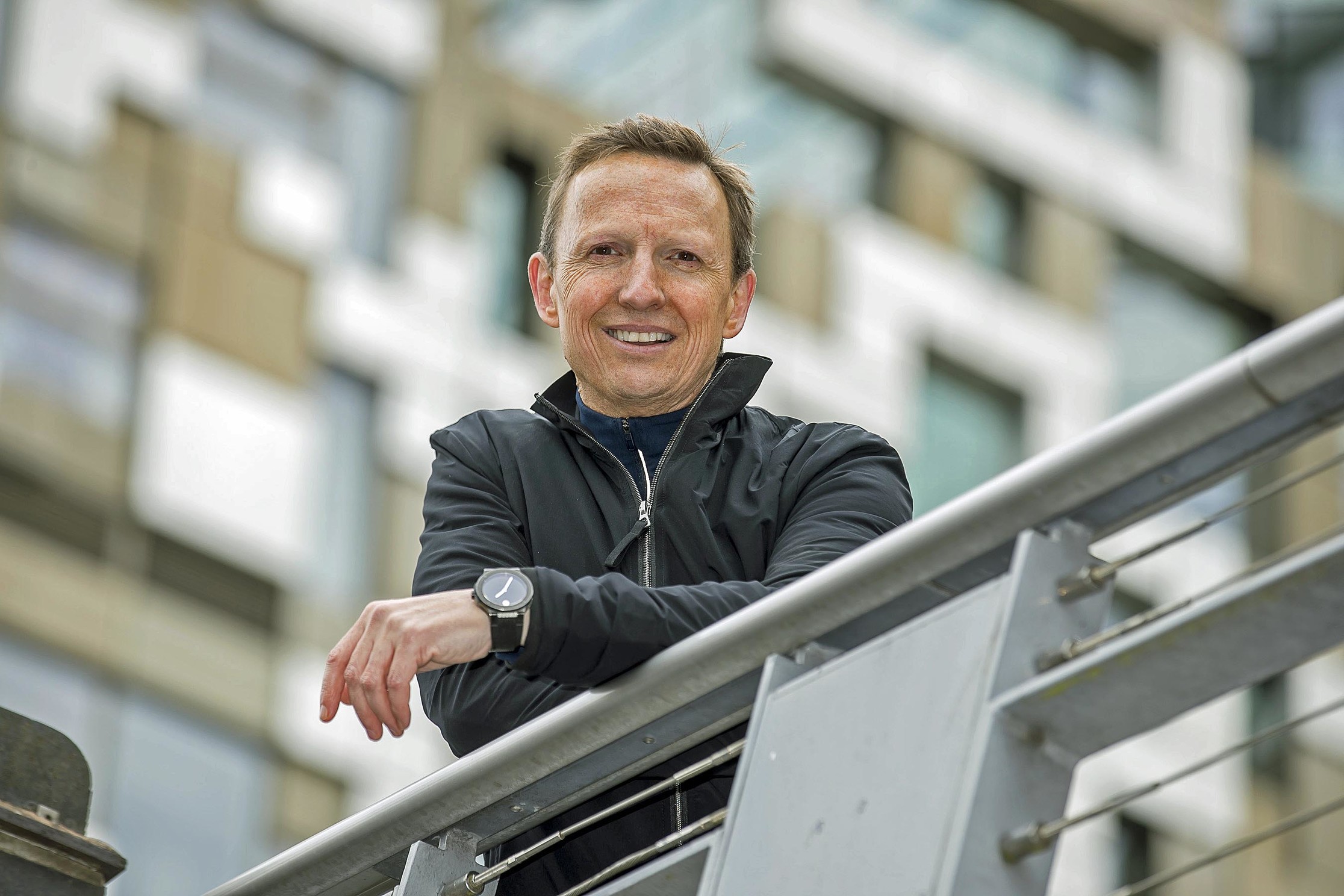 Always welcoming your feedback
Andrew
www.linkedin/in/Andrew-Sparrow-4IR
asparrow@haigand.co